Benny Kumar Bastian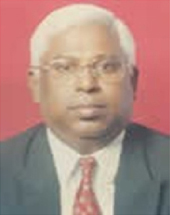 A career banker for over 35 years, benny Kumar Bastian is an Omega Performance Certified Consultant Trainer who was with multinational banking group, Standard Chartered Bank for almost 30 years.??In the year 2003, he was invited by Senior Management, to be Hed of Credit, SME Banking at RHB Bank Berhad a fourth ranked local Bank at that time.
His working experience extends across banking Operations, Account Relationship Management, Credit Audit, Credit Training, and Credit Evaluation & Approval. Having helmed the position as Head of Credit for SME Lending at??both banks, he understands intimately the critical balance between accelerating Sales Growth and maintaining Credit Quality.
Benny was a pioneer in the development of Score Cards and Product Programme used to support underwriting high volume small ticket loans to the SMEs. He is well known for the development, implementation and branding??of "Biz Power" a very successful Score Card based product at RHB Bank. It, facilitated seamless lending to SMEs with fast turnaround time and consistency in approval decisions resulting in higher approval rates.
He also developed and conducted numerous in-house Credit Training Modules including covering Credit Writing Skills, Credit Appreciation and Fraud Identification & Prevention at RHB Bank. Benny was the chief??co-ordinator of the bank-wide rollout of Omega Performance's Credit Skills Certification Program.
Some of the Omega Performance programmes that he conducted includes, but not limited to :
Business Lending Fundamentals

Financial Accounting for Lenders

Commercial Loans to Business

Loan Management & Minimising Problem Loan
Benny has a passion for Coaching and Training and is employed as freelance Credit Trainer for the Institute of Banks Malaysia, Omega Performance Corporation, Malayan Banking Berhad, Standard Chartered Bank, and
EON Bank (now Hong Leong Bank) & Malaysia Building Society Berhad.
Education
Master of Business Administration (Finance), University of Hull, UK

Certified Financial Planner, FPAM of Malaysia

Credit Skills Analyst, Omega Performance